This program is a team entry for the Allegro SpeedHack competition, which was run over the weekend of April 6/7, 2002. It is a team effort by me (Shawn Hargreaves), Damyan Pepper, and George Foot.
The competition rules required this game not to contain any external data files, and to promote a message of peace and goodwill. See the readme for details.
Public domain. Do with it what you will.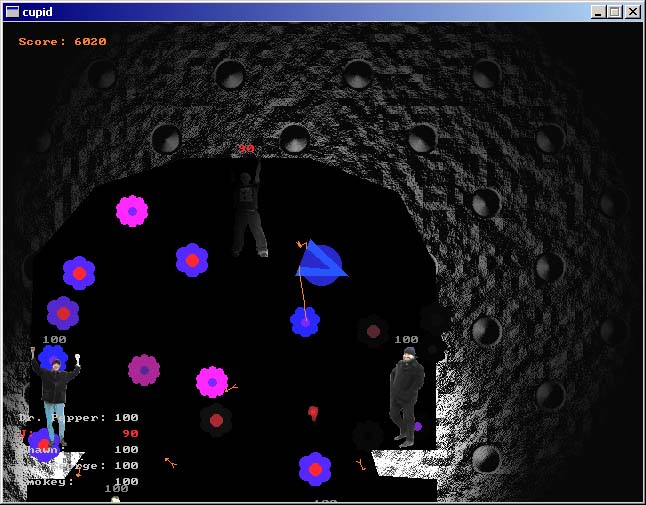 Back to my homepage