An upgrade for MotoGP, this was a launch title for the Xbox Live online service in November 2002, and one of two games chosen by Microsoft to be bundled with the Live starter pack. See also MotoGP2.
Edge
Award for Excellence
Official Xbox Magazine (UK)
"It's so good, you won't want to race offline ever again - quite a recommendation, we think"

"The network code is probably the best we've seen so far, as we've hardly experienced any lag or drops in play at all"
NTSC-UK.com
"As the Xbox launched with a killer app in the shape of Halo, Xbox Live has launched with a killer app in the shape of Moto GP online"

"Climax have done an astounding job with the implementation of the lobby system"

"Racing online is as smooth as the offline experience. A zero lag environment is something which I wasn't expecting, especially when racing against gamers on the other side of the Atlantic, but Climax have pulled it off perfectly"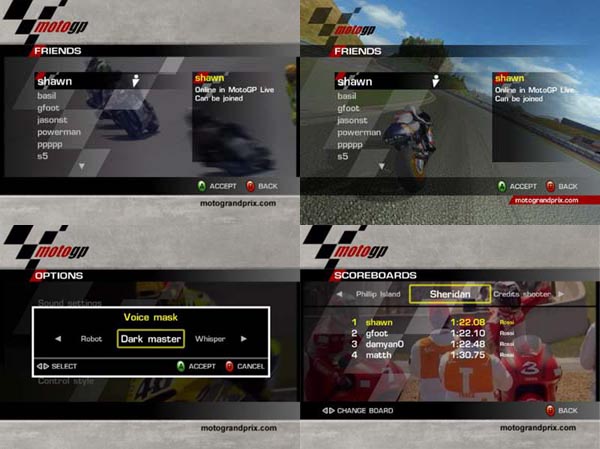 Back to my homepage