A bigger and better version of MotoGP and MotoGP Online. Released May 2003 on Xbox and PC.
Develop Industry Excellence Awards
Winner: Technology Award
Climax also won the Grand Prix award, and was nominated for Innovation, Best Online Development Studio, Business Development, and Best Independent Development Studio
Edge
8 / 10

One of the top ten racing games of all time, according to issue #128
"Effortlessly outshines its predecessor in every respect"

"The visuals show a greater command of the Xbox hardware than perhaps any other racer Edge has seen"
Official Xbox Magazine (UK)
9.4 / 10

Elite Award

Game of the Month
"Offers an almost unprecedented degree of control and self-improvement, and hones your concentration into that Zen state that's only provided by the very best video games"

"Hide the controls on the replays and it's honestly very hard to tell the game apart from TV on occassion"

"Bad points: Nothing! Hurrah!"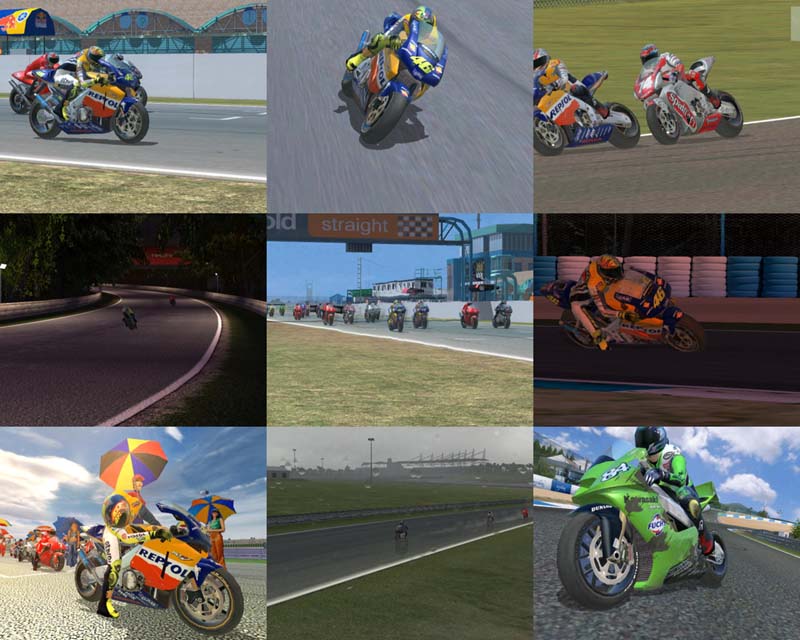 Back to my homepage